Faculty
---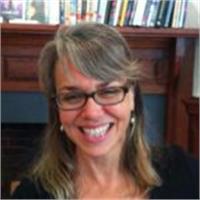 Donnaldson Brown
Donnaldson has practiced yoga for move than two decades and has completed more than 300 hours of teacher trainings. In addition to being a KRI certified Kundalini yoga and meditation instructor, she is certified by the Veterans Yoga Project to teach trauma-sensitive yoga to those suffering from PTSD, as well as certified to teach Kundalini yoga to those suffering from chronic health conditions. She loves sharing the tools of Kundalini yoga, which are a beautiful and fun way to find one's innate balance, strength and grace.
---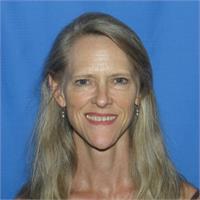 Janet Charleston
---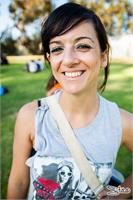 Michela Deidda
Michela Deidda also known as "Miki Tuesday" was born and raised in Italy. After dancing different styles, Michela fell in love with the urban dances at the age of 17 when she started studying Hip-Hop. She graduated from the M.C. School of Dance in Italy in 2000 and she became the technical director of the school in her own town Cagliari. Since then she has been working as a dancer, teacher and choreographer. She competed as dancer and choreographer in several competition such as Best Show, World Dance cup
Competition, MC Hip hop Contest, Vetrina Coreografica di Olbia, Gran Premio Della Danza, always ranking in the top 3. In 2007 she performed the Italian tour of the show "Haiku" with the artist Omid Walizadeh. In 2010 she moved to New York City to study at the renowned Peridance Capezio Center In NYC. Her career has led her to perform with choreographers such as Svea Schneider, Tweetie, Michelle Byrd McPhee, Chanan Lareche and Robert Taylor. In 2011 Michela joined the Ladies of Hip Hop Crew and she performed as choreographer and dancer at the Ladies of hip hop Festival. Since 2012 she has been a company member of KINEMATIK Dance Theater performing in 2013 at Fringe Festival and Flushing town hall
Theater with the show "Insekta".
---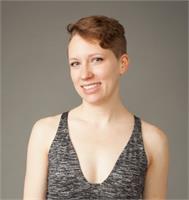 Jacqueline Dugal
Jacqueline Dugal is a Queens based dancer, choreographer, and educator originally from West Palm Beach, Florida. She received her BFA in Dance Performance and Choreography from The University of South Florida in Tampa and launched Dugal Dance Projects in 2016. Her training from a young age has been focused in ballet with tap, jazz, modern, contemporary, and hip-hop. Jacqui has been teaching since 2011 to all ages, young children to pre-professional and adult classes. Jacqui has studied and performed abroad in France, Italy, Trinidad & Tobago, and Mexico. In New York, she has performed with The Von Howard Project, Roschman Dance Company, Michiyaya Dance, and Impact Movement Collective. Her choreographic work has been showcased in France, Florida, New York, and North Carolina in various festivals and showcases, including The Asheville Fringe Arts Festival. Jacqui has been commissioned by the Steffi Nossen Dance Foundation, The International Human Rights Arts Festival, and awarded Director's Choice at Spoke The Hub's Winter Follies 2016. Selected for Mare Nostrum Elements Emerging Choreographer's Series as a 2016 participant and selected as the Returning Choreographer in 2017.
DugalDance.com
---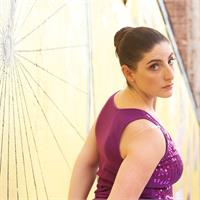 Stephanie Franck
Stephanie Franck began her dance training at age five at the Irine Fokine School of Ballet in New Jersey and later studied under Kelli Wicke Davis at Roger Williams University in Rhode Island. There she earned her BA in Dance and Performance Studies with a minor in Child Development and received an "Excellence in Dance" award. Upon graduating, Stephanie began teaching Ballet, Pointe, Modern, and Jazz in Newport, Rhode Island and was a founding member of The Turning House Dance Company in Providence. In New York, Stephanie has had the pleasure of dancing for Rocha Dance Theater and was a Director's Choice winner at Spoke the Hub's "Winter Follies". She very much enjoys teaching at Spoke the Hub and Kidville and is a freelance choreographer and performer.
---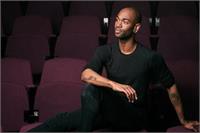 Gentry George
Choreographer and contemporary dance instructor Gentry Isaiah George founded ZEST Collective Dance.
His is a former Dance Artist for the Dance Theatre of Harlem, Ailey II, Lustig Dance Theatre, Collage Dance Collective, and Malcolm Low's Formal Structure, Gentry graduated from the Juilliard School in 2012. Gentry is an Associate Artist at New York Live Arts, and currently teaches Ballet and Dance Lab / Composition at USDAN Summer Camp for the Arts.
Gentry has presented work throughout New York City, New Jersey and Florida. In New York City, ZEST has performed at the SummerStage, Dixon Place, HarlemStage Gatehouse Theater, Ulster Performing Arts Center, Jamaica Center for the Arts and Learning, Whitebox Art Center, Madiba Harlem, Fort Tryon Park, Marcus Garvey Park, and the YM & YWHA of Washington Heights and Inwood.
---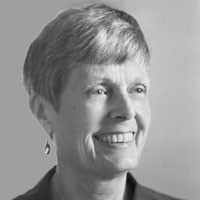 Mina Hamilton
Mina has been teaching yoga in Park Slope for 22 years. She has an Advanced-Level Professional certification from the Kripalu Center in MA. She is also a trained Yoga Therapist. She brings intelligence, humor and creativity to her classes. Mina has studied meditation with Jon Kabat-Zinn, Thich Naht Hanh, and Jack Kornfield and loves helping her students to be both revitalized and less stressed. Her book, "Serenity To Go: Calming Techniques for Your Hectic Life" has been published in 6 languages and is a hit in Japan, where it has sold over 40,000 copies. She is a Life Coach and has a MA from Harvard University. Before starting her yoga and coaching career, she was the Executive Director of several non-profit organizations. Her writing has been published extensively in magazines such as Mother Jones, the Nation, and the Village Voice. Her website is serenitytogo.com.
---
Lori Jorgensen
Lori Jorgensen holds a Bachelor of Science degree in Dance and Choreography from SUNY Brockport. She has toured North America, Europe, Africa and Asia with Maude Baum and Company, Kaleidoscope, and All Nations Dance Company. She has over 30 years experience teaching dance and fitness to children and adults, is the proud mother of 2 teenage boys and has been a Park Slope resident for 16 years.
---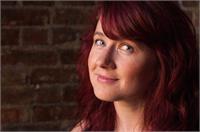 Kerry Kastin
KERRY KATSIN came to NYC from Virginia by way of Stockbridge, Massachusetts and the Berkshire Theatre Festival. At BTF she was an Artist-in-Residence, teaching acting and playwriting in local elementary schools. Since moving to New York, she has worked as a performer, director, and stage manager with companies such as The New York Shakespeare Exchange, Vineyard Arts Project, and Lincoln Center, and trained in improv comedy at Gotham City Improv and Magnet Theater. Kerry is also co-founder and Artistic Director of the Blowout Theatre Company and the Associate Producer for the audio drama podcast The Truth.
---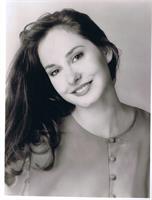 Faith Kimberling
Faith has a BA in English from Bucknell, graduate credits in Dance Education from SUNY ,and a DEL teaching certificate from the 92nd Street Y. She has enjoyed teaching dance for the last 15 years and has taught ballet, jazz, modern, Isadora Duncan technique, and creative movement. She currently teaches ballet and barre fitness at the Y. Faith has danced with Lori Belilove's Isadora Duncan Dance Company since 2005 and for many years she also danced for White Wave: Young Soon Kim, with whom she had the opportunity to dance in Korea, China and Inner Mongolia. Pilobolous Creative Services, Gaspard Louis, Anna Sokolow, Molissa Fenley, Edisa Weeks, Lindt Ballet Theater, and Linda Diamond are some other choreographers with whom she was honored to work. Favorite regional theater roles played include Cassie and Kristine/Judy in A Chorus Line, Tiger Lily in Peter Pan, Maggie in Brigadoon, Lorraine in 42nd Street, Geminae in Forum and the Satin doll in Sophisticated Ladies. Faith loves dancing, teaching, and being a mommy to two beautiful girls!
---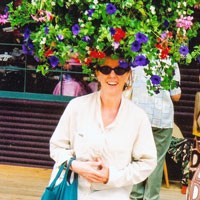 Elise Long
Elise Long is the Founder/Director of Spoke the Hub Dancing and Gowanus Arts. Born in Coalinga, CA and raised in SF Bay Area, Long attended Middlebury College in Vermont on scholarship where she graduated Phi Beta Cappa, Magna Cum Laude, with Highest Honors in Dance and Studio Art. She is a Certified Laban Movement Analyst and has done graduate work in Dance, Physiology, Anatomy and Kinesiology at Columbia Teachers College, NYU, LIU and Queens College. She has created over 100 original dance/theater works performed in the States, Canada and abroad indoors and out-of-doors since 1979, and has been teaching dance and related art forms to both children and adults for over 40 years.
---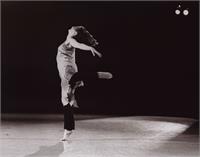 Dalienne Majors
Dalienne attended the Dance departments of the Juilliard School (BFA) and University of Iowa/Iowa City (MFA) and continued graduate studies at the NYU Steinhardt School of Education. Her current studies include Ballet and Dance for PD at the Mark Morris Dance Center and Yoga at the Iyengar Institute. She holds 200hrs Teacher Training with Integrative Yoga Therapy and has taught Yoga for over 25 years. She has an extensive career as a dancer, choreographer, and teacher and currently inspires students of all ages at Spoke the Hub, Berkeley Carroll School, Brooklyn Heights Synagogue (Pre-School) and New York Presbyterian/Brooklyn Methodist Hospital (Parkinson's Dance).
---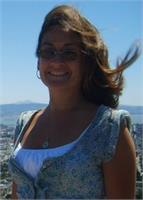 Doreen Miranda
Doreen Miranda was born and raised in Brooklyn, NY. She attended LaGuardia High School of Performing Arts for dance and has continued dancing. Much of her time has been spent working for non-profit dance companies in Brooklyn in various capacities. She has her Masters in Public Administration from Baruch College. Doreen continues as a student and instructor of dance.
---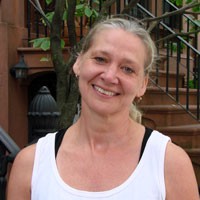 Karen Munson
KAREN MUNSON currently teaches at Spoke the Hub and at private gyms throughout Manhattan. She has designed and taught fitness classes for over 20 years at Equinox and Eastern Athletic Clubs, as well as trained clients privately. She holds a BFA in Theatre from the University of Washington and multiple certifications through ACE, AFFA and REEBOK. While training and working in regional repertory theatre, she also trained in ballet with Ruthanna Boris, jazz with Phil Black, floor/barre at Alvin Ailey and gymnastics at Sutton Place Gym.
---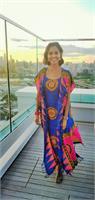 Dolores Natividad
Dolores Natividad is an Exercise Physiologist certified by Marymount College and ACSM. She has practiced Yoga since the mid 1980's and is a certified Integral Hatha Yoga practitioner for Basic Hatha 1 and Intermediate, Extra Gentle, Chair Yoga Prenatal,Post-Partum and Yoga-4-Arthritis. Dolores also studied extensively at the Original White Cloud Yoga studio in NYC where Julio Horvath originated his Gyrotonic® System. Her most recent certification is Melt® for Hands and Feet. She enjoys working the full spectrum from the new beginners to the seasoned athlete.
Profoundly influenced and changed by Young Living Essentials (Aromatherapy) Dolores enthusiastically brings this additional level of healing into her private practice and her Yoga classes.
---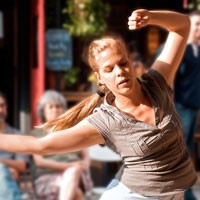 Sarah Pope
Sarah Pope, dancer, improviser and teacher, is originally from Southern California and holds a BFA in Ballet and Modern Dance from Texas Christian University. She is proud to have been singing, dancing and making believe at Spoke the Hub for the past 6 years, and looks forward to continuing with Park Slope's tiniest dancers into the next decade! As a performer, Sarah has been a member of Mark Lamb Dance since 2005, currently appearing in the company's monthly 'S7' Salon Series at Metro Baptist Church, and has worked with Sarah Council Dance Project since 2006. She also currently works with choreographer Daniela Hoff, as well as Catey Ott Dance Collective. In addition to her work at Spoke, Sarah teaches ballet to all ages and adult fitness at the Prospect Park YMCA and creative dance at Young Minds After School Program in Fort Greene.
---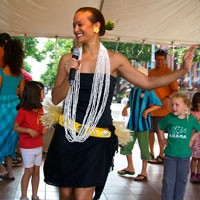 Kaina Quenga
Kaina Quenga, a native of Hilo, Hawaiʻi has been dancing hula professionally for over 20 years in Hawaiʻi, Florida, New York and throughout the east coast. She performs widely as a freelance Polynesian dancer in the tri-state area at themed parties, community events, schools, and senior centers. Kaina trained under Hiloʻs famed kumu hula (hula teacher) Johnny Lum Ho of Halau O Ka Ua Kani Lehua and she also danced with Tihati Productions on her native Big Island. In the community, Kaina has worked with the students at Concourse House Day Care in the Bronx since 2003, teaching Native Hawaiian mele (songs) and hula (dance) to the children there. She is a Polynesian dance instructor at Spoke The Hub Dancing in Park Slope, Brooklyn and also has free Hula and Ori Tahiti dance classes throughout NYC Parks during the Spring and Summer. Kaina is among the dance Teaching Artists with Brooklyn Arts Council's Folk Feet Folk Arts and Arts In Education programming. She is skilled in Native Hawaiian language as well as in the art of traditional Hawaiian lei making.Kaina is also the Director of Nā ʻOiwi NYC, a New York-based education and advocacy group that perpetuates Native Hawaiian culture, history, and voice in New York City. Kaina performed at the Aloha Inaugural Ball in Washington, D.C. with Brother Ah and the Aloha World Music Ensemble honoring President Barack Obama. She is devoted to sharing and perpetuating the traditional dances and culture of Polynesia. Kaina Quenga is a true ambassador of Aloha.
---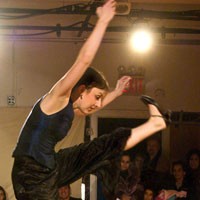 Mindy Rebman
Mindy Rebman began her early dance training in her hometown of Tulsa, Oklahoma with teachers from Ballet Oklahoma, Boston Ballet, and The National Ballet of China. In addition to her rigorous ballet training, she also began to hone her skills in jazz and tap in these formative years. She graduated with honors from Meadows School of the Arts at Southern Methodist University in Dallas, Texas where she earned a BFA in Dance Performance as well as a BA in Psychology. She is a founding member as well as the rehearsal director for RedWall Dance Theatre (www.redwalldancetheatre.com) and has also performed with Bardos Ballet Theatre and other independent choreographers. Mindy's teaching credits include The Ballet Tech School, Marquis Studios, ArtsConnection, Brooklyn Arts Council, Brooklyn Ballet, and of course Spoke the Hub! Ms. Rebman has set original choreography on students from The Brooklyn Youth Chorus and Spoke the Hub, and has been a guest speaker and rehearsal consultant for the dance department at Long Island University. In the Spring of 2010, Mindy became the Artistic Director of Chrystie Street Ballet Academy. (Tap I-III and Teen Hip Hop)
---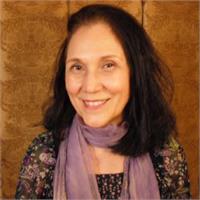 Lydia Riojas
Lydia discovered the benefits of yoga and meditation as a teenager when she was suffering from scoliosis. Since then, she's studied many forms of yoga (including Ashtanga, Iyengar, Kundalini, and Integral) and is certified in Ashtanga. She is also an Artist and a certified Reiki Master. Lydia has worked for decades as a Vision Therapist and synthesizes this knowledge with traditions of focus in yoga for eyes.
---
STH STAFF
---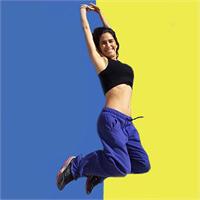 Bethina Sayegh
Bethina is a professional dancer, who had her start at the famed STEPS of New York City. It was there that she had her first taste of Jazz and Ballet. Later on she joined the "Eddie Torres Latin Dance Company". After perfecting her Mambo and Cha Cha Cha , she went on to tour with Tito Puente for 10 years.
Trained in Afro-Caribbean, Flamenco, Jazz, Waltz, Hip Hop, Belly Dancing and a bit of Ballet. Bethina is been teaching Zumba for a year and a half and she just LOVES IT!!! Every bit of it!!! In her Zumba classes she uses all her dance knowledge to bring you an exciting, creative and high energy routines that will leave you feeling great.
Bethina was born in South America, and has lived in NY for over 20 years.
---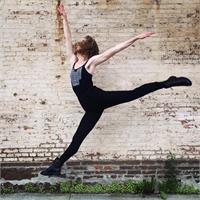 Amber Schmiesing
AMBER SCHMIESING is originally from the extremely cold planet, Minnesota. She hopes to travel the world, dance with epic people, make films, and eventually start a dance company. When not dancing, she can be found making movies, scaring people, and creating art.
She recently made the move to the Big Apple and is planning to do work in film, photography, and dance.
When creating movement in dance, film, and design she is constantly inspired to create work based on momentum, architecture, and structural designs.
---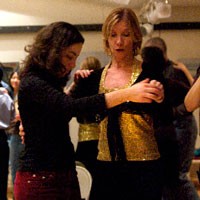 Laurie Shayler
Laurie Shayler has studied and pursued a career in dance her entire life. She received a B.S. in Dance from S.U.N.Y Brockport and an M.A. in TESOL from Hunter College. Her professional training and background includes Ballet, Modern, Jazz, Tap, Latin, Swing and Ballroom styles. She has performed and taught with several modern dance companies and choreographers throughout the United States, Europe and Asia.
She was first introduced to Swing and Salsa in the clubs and immediately fell in love with this electrifying music and dance scene. Her interest quickly extended to other Social Dances. She has studied with many well-known New York City and world-class instructors. She began teaching Ballroom, Latin & Swing at New York Health & Racquet Clubs throughout Manhattan and at The Picnic House in Prospect Park, Brooklyn. Eventually the popularity of her personalized instruction grew and she formed her company Dance Connection. Her program offers a variety of group and private classes in Brooklyn and she also specializes in wedding preparation and choreography.
Laurie's passion and enthusiasm for studying and teaching dance is quite contagious and she invites you to join her on the dance floor!
Dance Connection
718.615.8105 www.danceconnectionnyc.com
---
Butler St. Studio 1
---
Butler St. Studio 2
---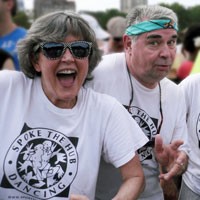 Freestyle Repertory Theater
Both college graduates of theater programs, Laura Livingston continued her training at the Bristol Old Vic Theatre School in England and Mike Durkin at Sandy Meisner's Neighborhood Playhouse in New York City. Their love of theater propelled them to start Freestyle Repertory Theater almost 30 years ago. Freestyle Rep's mission is to combine the immediacy of improvisation and apply that to the rehearsed "spontaneity" needs of live theater.
---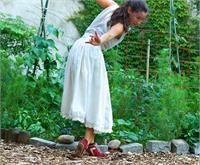 Mindy Toro
Mindy Toro grew up in Brooklyn, working, choreographing, and dancing at Spoke The Hub, which greatly influenced her love of quirky and athletic performance art and dance. In 2015, she graduated with a BA in dance from Connecticut College, where she had the pleasure of performing the works of David Dorfman, Lisa Race, Faye Driscoll, Wendell Cooper, Ori Flomin, Heidi Henderson, among others. Mindy has shown her choreography at the Socrates Sculpture Park, LAVA, La Mama, Movement Research at the Judson Church, Danspace at St. Mark's Church, and at various street festivals, parks, and gardens around the city. She most recently co-produced, with Mauri Connors, Park Piece; a two hour site-specific series of works throughout Prospect Park. She is also getting back into capoeira, which she is very excited about!
---
Debra Wanner