Gilligan Comedy at Spoke the Hub
GILLIGAN COMEDY @ Spoke the Hub
with host, Gabe Pacheco
Saturday, September 8 at 7:30pm
Spoke the Hub Dancing, 748 Union St. (near 6th Ave), Park Slope, Brooklyn
$10 Admission
Buy tickets in advance to receive one free drink!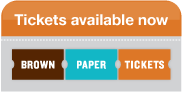 Featuring music by Chris Leoden!
COMEDIANS:
Gabe Pacheco
Chanel Ali
Carlos Delgado
Amber Rollo
Julie Kottakis
—————————————————
GABE PACHECO is a Brooklyn based comedian
/radio personality/film maker. He featured in the Accidental Comedy Festival, and the Asheville Comedy Fest. Gabe regularly provides commentary on Insights on Sirius XM with John Fugelsang and appeared on Current TV. He performs sketch comedy based on the work of school children with the Story Pirates and is a permanent guest host on WBAI's "the Katie Halper Show".
JULIE KOTTAKIS is a NYC based comedian, writer and actor. She is currently the host of the popular web series, Madge the Vag, on Scarymommy.com. Julie has been a finalist in the She Devil Comedy Fest 2017. Her solo play, Does This Dress Make Me Look Alone, debuted in the NY International Fringe 2014.
CARLOS DELGADO is a Brooklyn based writer/performer/comedian who won the Totino's Favorited Comedian contest. He's appeared on the Nerdist Stand Up Cluster and performed at San Diego Comic Con 2015. He's a former writer and featured correspondent for the political satire TV show "Redacted Tonight." He regularly performs back home in Brooklyn and regularly tours all over legal weed states.
CHANEL ALI blossomed on the Philadelphia circuit before taking her commanding stage presence and story teller style to NYC. She's currently a cast member on MTVs Girl Code and she regularly performs at Carolines on Broadway and showcases throughout Brooklyn.
AMBER ROLLO, called "a powerhouse comedian and producer" by This Week In Comedy, hosts shows in Brooklyn, Queens and even Manhattan. She is the Co-Host of Daddy-less Issues: The Orphan Podcast, with Chanel Ali, where they talk to comedians and artists who have lost one or more parents about how they succeed in life despite that. She is also the Head of Digital Production for The Box, the intersectional feminist comedy show. Amber performs all over the city, bringing humor to dark topics like growing up an orphan and the infantalization of female sexuality.