GILLIGAN COMEDY SHOWCASE THIS SATURDAY @ 7:30pm – BUY TICKETS NOW!
GILLIGAN COMEDY @ Spoke the Hub
with host, Gabe Pacheco
Saturday, December 8th at 7:30pm
Spoke the Hub Dancing, 748 Union St. (near 6th Ave), Park Slope, Brooklyn
$10 Admission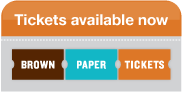 Featuring special guest "Rebel Flutist" and singer Emily Duncan!
COMEDIANS:
Yedoye Travis
Zilla Vodnas
Blair Dawson
Amber Rollo
Gabe Pacheco
Stay for a Holiday Dance Party @ 9:00pm!
---
"Rebel Flutist" and singer Emily Duncan is an innovative performer redefining what it means to be an instrumentalist in today's musical landscape. In New York, she has performed at The New York Transit Museum, MoMA, National Sawdust, The New York Times Building, and Alice Tully Hall. This past fall, Emily returned to her alma mater Juilliard to present during Beyond the Machine, a festival that highlights musicians that use electronics in their performances. Upcoming projects for Emily include Lil Red Riding Hood, and 70s Prom Night (a rock flute and drag show). Follow @rebelflute for more!
Yedoye Travis is a stand up comedian, actor, and writer from Atlanta, GA. He was named a New Face at the Montreal Just For Laughs festival in 2017 and has since headlined festivals around the country and appeared on TBS, Comedy Central, CBS, and Netflix and written for MTV and IFC. His debut album, OK, produced by Comedy Dynamics, was released January 2018 and he will be featured in the upcoming stand up series Unprotected Sets on EPIX.
Zilla Vodnas is a standup comedian who was born and raised in Bushwick, Brooklyn. You may have seen Zilla on her home turf hosting Bushwick's zaniest variety show, Gran Noche or theSIS Educational Comedy at Starr Bar. She featured in 2017 Women in Comedy Festival, performing at Vancouver's Comedy Mix and having a blast at Atlanta's Live Comedy Mixtape.
Blair Dawson is a Brooklyn based standup comedian and writer. Blair hosts two comedy shows, "U Up?" and "As if!", along with a radio show on K.PISS.FM, "Making Love with Blair Dawson", a one-on-one interview series using the 36 questions that lead to love. She's been selected to perform at She Makes Me Laugh Femme Fest, The DC Comedy Festival, She-Devil Comedy Festival, Hell Yes Fest and is a contributing writer for Robot Butt, GOLD Comedy and Little Old Lady Comedy.
Called "a powerhouse comedian and producer" by This Week In Comedy, Amber Rollo hosts shows in Brooklyn, Queens and even Manhattan. She is the Co-Host of Daddy-less Issues: The Orphan Podcast, with Chanel Ali, where they talk to comedians and artists who have lost one or more parents about how they succeed in life despite that. She is also the Head of Digital Production for The Box, the intersectional feminist comedy show. Amber performs all over the city, bringing humor to dark topics like growing up an orphan and the infantalization of female sexuality.
Gabe Pacheco is a Brooklyn based comedian/radio personality/film maker. He featured in the Accidental Comedy Festival, and the Asheville Comedy Fest. Gabe regularly provides commentary on Insights on Sirius XM with John Fugelsang and appeared on Current TV. He performs sketch comedy based on the work of school children with the Story Pirates and is a permanent guest host on WBAI's "the Katie Halper Show".