GILLIGAN COMEDY NOVEMBER SHOWCASE
GILLIGAN COMEDY @ Spoke the Hub
with host, Gabe Pacheco
Saturday, November 10 at 7:30pm
Spoke the Hub Dancing, 748 Union St. (near 6th Ave), Park Slope, Brooklyn
$10 Admission
Buy tickets in advance to receive one free drink!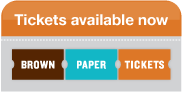 Featuring special musical guest Madhattan!
COMEDIANS:
Kenice Mobley
Ritu Chandra
Daniel Tirado
Amber Rollo
Gabe Pacheco
---
Madhattan is an award-winning contemporary barbershop a cappella quartet based in NYC and Jersey City, with roots dating back to 2009 when members of the quartet met in the Oberlin College Obertones. Education and music run deep in Madhattan: Max Mellman (Tenor) is an elementary music teacher, Alexander Ronneburg (Lead) is an Arts Management Master's Student at The New School, Spencer Wight (Baritone) is an educator with the Liberty Science Center, and Richard Townsend (Bass) is a rising computer science professor. Madhattan have sung for high-profile events, such as the Governor's Ball Festival on Randall's Island and the Caramoor music series in Upstate New York, and regularly performs for other corporate and specialty events. Follow them online @madhattanquartet.
Kenice Mobley performs stand up comedy around the country and recently participated in the Women in Comedy Festival, San Francisco Sketchfest, the Limestone Comedy Festival and the Brooklyn Comedy Festival this year. She also appeared on Laughs on FOX and SiriusXM. She hosts Person About Town, an interview and relationship podcast.
Ritu Chandra is a stand-up comedian. The daughter of Indian immigrants, she left home at 18 and has lived all over the United States since then. Never feeling like she fit in anywhere, she quickly realized humor was a way to get along with others. She has been seen on the Today Show (NBC) and performs regularly at Stand Up NY, Gotham Comedy Club and the Stress Factory.
Growing up in Montreal, Daniel Tirado first moved to NYC to study acting at the Neighborhood Playhouse School of the Theatre. After graduating from the conservatory, he decided to venture into stand-up comedy. In 2005, after performing for only 6 months on stage, Daniel was invited to play at the world-renowned Montreal Just For Laughs Comedy Festival. In 2010 and 2011, Tirado was welcomed back for the third time at the festival, appearing in various shows including "Best Of The Fest." In 2013, Daniel was selected to perform as one of the top 10 finalists on StandUp NBC, a nationwide search for talent.
Called "a powerhouse comedian and producer" by This Week In Comedy, Amber Rollo hosts shows in Brooklyn, Queens and even Manhattan. She is the Co-Host of Daddy-less Issues: The Orphan Podcast, with Chanel Ali, where they talk to comedians and artists who have lost one or more parents about how they succeed in life despite that. She is also the Head of Digital Production for The Box, the intersectional feminist comedy show. Amber performs all over the city, bringing humor to dark topics like growing up an orphan and the infantalization of female sexuality.
Gabe Pacheco is a Brooklyn based comedian/radio personality/film maker. He featured in the Accidental Comedy Festival, and the Asheville Comedy Fest. Gabe regularly provides commentary on Insights on Sirius XM with John Fugelsang and appeared on Current TV. He performs sketch comedy based on the work of school children with the Story Pirates and is a permanent guest host on WBAI's "the Katie Halper Show".