BUY TIX NOW FOR 10/20 SALON @ SPOKE THE HUB
Saturday, October 20 at 7:30pm
Spoke the Hub Dancing, 748 Union St. (near 6th Ave), Park Slope, Brooklyn
$10 Admission (Buy your ticket in advance to receive a free drink!)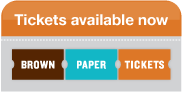 ---
FEATURING: 
Sarah Pope
Janoah Bailin
Mark Mauriello
Katelyn Halpern
Not Quite NASA
& more!
ABOUT THE ARTISTS:
Sarah Pope is originally from Southern California and holds a BFA in Ballet and Modern Dance from Texas Christian University. She is proud to have been singing, dancing and making believe at Spoke with Park Slope's tiniest dancers for over a decade! Teaching not only at Spoke, Sarah is also a ballet and fitness instructor for all ages at the Prospect Park YMCA, and a teaching artist in NY public schools with Together in Dance. Sarah has performed with numerous contemporary dance companies in NYC including Mark Lamb Dance, Renee Gerardo Dances, Sarah Council Dance Projects, Catey Ott Dance Collective, Daniela Hoff Dance Company, HT Chen & Dancers, and Beth Leonard/The Construction Company. Most recently Sarah has been performing as SarahBesque the clown, whose work converges Sarah's love of dance, humor, theater, and above all, the audience. She is grateful to Spoke the Hub for fostering her creative pursuits and her teaching practice, and for helping her share her love of dance with so many young dancers over the years.
Janoah anygoodjokes? Bailin learned to unicycle in the empty after-hours corridors of his middle school. He trained with the Suspenders Juggling Troupe in Falmouth (MA), then traveled New England with the Circus Smirkus Big Top Tour. Janoah graduated in 2014 from College of the Atlantic, focusing in performance and movement. He now coaches the Gym Dandies Children's Circus of Scarborough and organizes programming at the Living Room Dance Collective in South Portland. Janoah performs his unique blend of circus, dance, performance art and puppetry all over New England, leaving behind a wake of tumbled juggling props!
Mark Mauriello is a Brooklyn-based performer and theater artist. Since graduating from Harvard University, he has played roles in plays and musicals in celebrated American theaters, nightclubs from New York to Berlin, and even the occasional abandoned burger joint. Mark is a founder of The Neon Coven and his show OSCAR at The Crown… (with original pop music by Andrew Barret Cox) will be making its New York City premiere in January 2019. Above all, he believes in negative capability. @theneoncoven @maarkm
Katelyn Halpern is a dancemaker, teacher, and collaborator from Austin, Texas. Her eclectic body of work ranges from cut-and-tape zines to life-sized interactive installations to concert dance. After graduating summa cum laude from the University of Houston with a B.A. in English Literature and a minor in Dance, she moved to the east coast where she has created over a dozen dance works, including two evening length productions with her company, Katelyn Halpern & Dancers: JUICE and Loose Heart. In February 2018 she opened SMUSH Gallery, an art space dedicated to creative and community work in Jersey City.
Founded out of a longing to play and grow as storytellers, the Not Quite NASA players ("Astro-Nots") are PLG Brooklyn's premiere improv troupe performing live sitcoms & stories in NYC since 2017. Get tickets to see them at Anyone Comics in Crown Heights BK 10/25, 10/26, and 10/27 @ 8p at https://notquitenasa.brownpapertickets.com/.
---
"The Salon" @ Spoke the Hub
is returning to Union Street this Fall
and it promises to bring guests a delightfully fresh smorgasbord of
Dance, Music, Film, Storytellers, Clowning/Circus Arts
and other non-categorizable once a-month artistic collaborations in an informal
and intimate setting in the heart of Park Slope.
Want to perform in a "Salon" or curate your own evening of guest artists?  Then let us know what you had in mind, what dates you are available, and let's see what we can do together —
Guest Performers:  
Each "Salon" will host 4-6 guest artists (programmed by Spoke the Hub) and each artist/group will have up to 15 minutes of time on stage.   There is no tech or run-through time in the space except for the hour before doors open.
Guest Curators:
If you have a group of friends or fellow artists you love and would like to put together  your own 60-75 minute showcase, pitch us your programming ideas and let's get busy!
————————————————————–
The goal of the "Salons" is to get new work and new artists "out there" in front of new audiences in a relaxed as well as social setting.  
Generally speaking, "Salons" will be held on the 3rd Saturday or Sunday of each month (at either 5pm or 7:30pm) and will also include the availability of adult refreshments.
The space holds up to 50 guests and has bare bone lighting and sound capabilities.
There is no charge to the participants but a nominal admission will be asked at the door ($10) to cover the costs of opening, closing, setting up/striking, and cleaning the space.
All participants will do their part to publicize the events by distributing and posting flyers, and promoting on their social media platforms.  
Interested?  
Then please send letter of interest and a proposal, links to work samples and your resume to:
Spoke the Hub
Attention:  Elise Long
spoke@spokethehub.org
Or drop off or snail mail to
748 Union Street
Brooklyn, NY 11215-1209