BUY TIX NOW FOR 2/16 SALON @ SPOKE THE HUB
Saturday, February 16th, 2019
7:30pm:
What's love got to do with it?
An evening of dance works exploring multiple perspectives on risk, connection, and proximity.
Curated by Jacqueline Dugal and Elizabeth Hepp
8:45pm:
Gilligan Comedy with host Gabe Pacheco
Opening act by special musical guest Don Militello
Spoke the Hub Dancing, 748 Union St. (near 6th Ave), Park Slope, Brooklyn
$10 Admission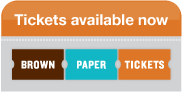 ---
What's love got to do with it?
FEATURING: 
Jonathan Matthews & Holly Sass/BREAKTIME
Annie Heath/Heath in Progress
Rohan Bhargava/Rovaco Dance
Molly Gorin
Rebecca Gual/ gual + moves
Rosie DeAngelo/The Nash Conspiracy
ABOUT THE ARTISTS:
Jonathan Matthews & Holly Sass
BREAKTIME is a site-fluid reservoir for bad ideas, generated and performed by Jonathan Matthews and Holly Sass. Classmates at Tisch Dance, they often danced together and, in 2017, joined forces for Tisch Dance's Alumni Choreographic Workshop. Since then, they have been presented by UNA Projects, CPR, Dixon Place, Create:ART, Arts On Site, DMAC, Tisch Dance, and have been greatly nourished by residencies at Chez Bushwick, Gallim Dance, and Franklin Chthonics.
Performers: Jonathan Matthews and Holly Sass
Annie Heath
Heath in Progress, founded in 2015 by Annie Heath, actively brings forth a necessary need for contemporary communities through live performance. Work is conceived by notions of communal thought met with 21st century realities within group politics. HiP practices a discovering methodology that uses contact improvisation and bodywork to build sensitivity and listening abilities amongst bodies. Within this open framework, we ask questions and instill artistic independence in choice making; to discover delicious group behavior. HiP has presented work at CPR, Access Theater, Brooklyn Arts Exchange, Dixon Place, TADA! Youth Theater, Triskelion Muriel Schulman Theater, West End Theater and Alchemical Theater Laboratory as well as out of state venues in MA, VT and Israel.
Performers: Annie Heath, Niki Farahani, and Tommy Seibold
Rohan Bhargava
Rovaco Dance was founded in June 2015 in New York City. Under artistic director Rohan Bhargava, Rovaco has showcased work at reputed venues such as Ailey Citigroup Theater, LaGuardia Performing Arts Center, Gaertner Center for Performing Arts (Texas), DeBaun Performing Arts Center (Jersey), and Truro Center for the Arts (Massachusetts). In Spring 2017, Rovaco was awarded the Alsop Entrepreneurship Award to work with composers at Mannes School of Music. The company has been commissioned by Mare Nostrum Elements, Dance Gallery Festival, Rhythmically Speaking, and the James Luce Foundation. Currently, Rovaco holds a 2-year residency at LaGuardia Community College as part of CUNY Dance Initiative.
Performers: Elise Pacicco, Jihyun Kim, and Anna Pinault
Molly Gorin
Molly was founded in June 1994 in New York City by her parents (thanks parents). She studied dance and creative writing at Oberlin College, and has been performing dance and physical theater under a variety of choreographers since 2016. Molly has presented her own work at The Craft, Center for Performance Research, Spoke the Hub, and The Bates Dance Festival. She is very grateful for the opportunities the city has presented her to work with collaborators both animate and inanimate.
Performers: Molly Gorin and Eileen
Rebecca Gual
Queens, New York native, Rebecca Gual (she/her) is an interdisciplinary performer, choreographer and arts administrator. She holds a Bachelor of Fine Arts in Performance and Choreography from California Institute of the Arts. She presents works as gual + moves, a collaboration with sound artist Daniel J. Reyes. Their works have been presented at Roy and Edna Disney CalArts Theater (REDCAT), Ailey/Citigroup Theater, Queens Museum and Triskelion Arts, among others.
Rosie DeAngelo 
Rosie DeAngelo received her BFA in Dance Performance from the University of South Florida. Her choreography has been commissioned for the Youth American Grand Prix in NYC, and presented internationally at Micadanses in Paris, France. Since moving to New York City, Rosie has performed with KEIGWIN + COMPANY, and Dante Brown|Warehouse Dance, among others. She has showcased her work at Gallim, Gibney, 100 Grand, Livestream Public and Steve & Maris Sgouros Theatre. Currently, Rosie is the co-producer of Create:ART, a multidisciplinary event that takes place bimonthly at Gallim Dance in Brooklyn, New York. Her company, The Nash Conspiracy, was founded in 2018 and is based in New York City. Rosie also teaches yoga in Manhattan, Brooklyn and Astoria.
Photo credits:
Company Photos: Effy Grey
Solo shots of Rosie (with the all black and greenish background): Philip Hayes
---
GILLIGAN COMEDY @ Spoke the Hub
with host, Gabe Pacheco
With special musical guest Don Militello!
FEATURING: 
Courtney Maginnis
Zilla Vodnas
Khalid Rahmaan
Gabe Pacheco
Amber Rollo
ABOUT THE PERFORMERS:
Born in Buffalo in 1954, Don Militello began his studies on the piano at the age of six. He performed in Western New York in his teens before attending college at SUNY at Fredonia and The Eastman School of Music in Rochester. He moved to Florida in the late 70s and received his Masters in Jazz Performance at the University of Miami. His group at the university was honored with a Downbeat award for top college small jazz ensemble. It was in Miami that Don met multi-instrumentalist, Ira Sullivan (formerly with the Red Rodney Quartet). Don toured with Mr. Sullivan throughout Florida and the Southeastern United States. Their group, Strings Attached, was one of the first bands which featured string players as well as horn players as improvisors in a touring ensemble.
Courtney Maginnis is a comedian and actress based in Brooklyn, NY. She performs standup all over the country and has been a part of the Brooklyn Comedy Festival, Underground Comedy Festival, Red Clay Comedy Festival and more. Courtney has been featured in sketches for Comedy Central, and College Humor. Check out Courtney's podcast, The Narcisistas.
Zilla Vodnas is a standup comedian who was born and raised in Bushwick, Brooklyn. You may have seen Zilla on her home turf hosting Bushwick's zaniest variety show, Gran Noche or theSIS Educational Comedy at Starr Bar.
Khalid Rahmaan is a terrible driver, a delusional Knicks fan and a Brooklyn-based standup comic. He's done stand-up on Conan, written for the NAACP Image Awards and in 2017 he was a one of TBS' Comics to Watch. He's also performed at the Brooklyn Comedy Festival, the Accidental Comedy Festival and the New York Comedy Festival.

Called "a powerhouse comedian and producer" by This Week In Comedy, Amber Rollo hosts shows in Brooklyn, Queens and even Manhattan. She is the Co-Host of Daddy-less Issues: The Orphan Podcast, with Chanel Ali, where they talk to comedians and artists who have lost one or more parents about how they succeed in life despite that. She is also the Head of Digital Production for The Box, the intersectional feminist comedy show. Amber performs all over the city, bringing humor to dark topics like growing up an orphan and the infantalization of female sexuality.
Gabe Pacheco is a Brooklyn based comedian/radio personality/film maker. He featured in the Accidental Comedy Festival, and the Asheville Comedy Fest. Gabe regularly provides commentary on Insights on Sirius XM with John Fugelsang and appeared on Current TV. He performs sketch comedy based on the work of school children with the Story Pirates and is a permanent guest host on WBAI's "the Katie Halper Show".
---
"The Salon" @ Spoke the Hub
is returning to Union Street this Fall
and it promises to bring guests a delightfully fresh smorgasbord of
Dance, Music, Film, Storytellers, Clowning/Circus Arts
and other non-categorizable once a-month artistic collaborations in an informal
and intimate setting in the heart of Park Slope.
Want to perform in a "Salon" or curate your own evening of guest artists?  Then let us know what you had in mind, what dates you are available, and let's see what we can do together —
Guest Performers:  
Each "Salon" will host 4-6 guest artists (programmed by Spoke the Hub) and each artist/group will have up to 15 minutes of time on stage.   There is no tech or run-through time in the space except for the hour before doors open.
Guest Curators:
If you have a group of friends or fellow artists you love and would like to put together  your own 60-75 minute showcase, pitch us your programming ideas and let's get busy!
————————————————————–
The goal of the "Salons" is to get new work and new artists "out there" in front of new audiences in a relaxed as well as social setting.  
Generally speaking, "Salons" will be held on the 3rd Saturday or Sunday of each month (at either 5pm or 7:30pm) and will also include the availability of adult refreshments.
The space holds up to 50 guests and has bare bone lighting and sound capabilities.
There is no charge to the participants but a nominal admission will be asked at the door ($10) to cover the costs of opening, closing, setting up/striking, and cleaning the space.
All participants will do their part to publicize the events by distributing and posting flyers, and promoting on their social media platforms.  
Interested?  
Then please send letter of interest and a proposal, links to work samples and your resume to:
Spoke the Hub
Attention:  Elise Long
spoke@spokethehub.org
Or drop off or snail mail to
748 Union Street
Brooklyn, NY 11215-1209