BUY TIX NOW FOR 9/22 SALON @ SPOKE THE HUB
Voices in Experimental Performance
Curated by Juliana Garber
Saturday, September 22 at 7:30pm
Spoke the Hub Dancing, 748 Union St. (near 6th Ave), Park Slope, Brooklyn
$10 Admission (Buy your ticket in advance to receive a free drink!)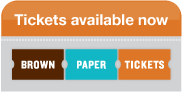 ---
FEATURING: 
Dan Siegelman (Film)
Christopher Unpezverde Núñez (Dance), Juliana Garber (Dance), & Dave Koenig (Sound)
Ainesh Madan (Dance)
Spectra aka Ria Rajan (Visuals) and Sofy Yuditskaya (Sound)
Mei Yamanaka (Dance)
---
ABOUT THE ARTISTS: 
DAN SIEGELMAN is a video editor, currently working in television post-production. He has worked on projects for diverse clients such as National Geographic, Netflix, Discovery and many others. In his own work, Dan is interested in creating dreamlike visual spaces by exploring the relationships between music, color, and found footage. He lives in Brooklyn, NY.
CHRISTOPHER "UNPEZVERDE" NUNEZ is a Costa Rican born, Brooklyn based choreographer, live artist, curator and dance educator. He holds a BFA in Science in Performing Arts from the National University of Costa Rica.
He creates performative playgrounds using elements of Latin American folk art, queer culture, technology and anthropomorphism of objects associated with both personal and social memory. Photo credit: Kathryn Butler for Performance Mix Festival.
JULIANA GARBER is a Brooklyn-based dancer and choreographer whose work is rooted in collaboration and improvisation. She has a B.A. in Choreography and Performance from Oberlin College, graduating with the Helen M. Ward Memorial Award for Excellence in Dance. She has collaborated with numerous composers, dancers, and filmmakers and is currently working with Argentinian pianist and composer Emilio Teubal.
DAVE KOENIG grew up playing jazz and now makes computer music. He is interested in music's intersections with phenomenology, aesthetics, and capitalism. He feels conflicted about granular synthesis. He likes squeaky hinge sounds.
AINESH MADAN is a performer, choreographer, and musician, in New York. He began dancing in India at the Shiamak Davar Insitute for the Performing Arts, where he went on to join the Special Potential Batch. Ainesh arrived in the United States to attend Bard College on a full-tuition scholarship, attaining a Bachelor of Arts in Dance and Economics. Ainesh's choreographic work has previously been presented venues at Austria, India, and USA.
Ainesh is a recipient of the Work Up Residency at Gibney Dance Center and the BAX Summer Space Grant. He received the DanceWEB Scholarship 2016. Ainesh is currently dancing for Bessie Award winning choreographer RoseAnne Spradlin.
SOFY YUDITSKAYA (@horusVacui) is a media artist and educator working with video, interactivity, projections, code, paper, and salvaged material. Her work focuses on techno-occult rituals, street performance, and participatory art. Sofy's performances enact and reframe hegemonies, she works with materials that exemplify our deep entanglement with petro-culture and technology's affect on consciousness. She has worked on projects at Eyebeam, 3LD, the Rubin Museum, the Netherlands Institute voor Media Kunst, ARS Electronica, Games for Learning Institute, The Guggenheim (NYC), The National Mall and has taught workshops at GAFFTA, and MoMA. She is currently pursuing her doctorate in AV Performance at NYU GSAS.
RIA RAJAN is a visual artist and designer. Her work spans across mediums both analog and digital, including drawing, painting, image making, sculptural explorations and interventions in spaces. She has been invited to participate in multiple public art projects such as Urban Avant Garde (Bangalore), Investment Zone (Bangalore), Figment (NY) and was a member of the erstwhile art collective Jaaga Juice. More recently, collaboration has become a key aspect to her work and hopes to build long lasting artistic relationships with people and places.
MEI YAMANAKA is a dancer and choreographer from Japan. Mei moved to New York in 2008.  Mei has worked and collaborated with artists including Tiffany Mills Company, Dendy Donovan Projects, Jody Oberfelder Projects, Jennifer Archibald, Katy Pyle, Patricia Noworol, Daily Jian, Oui Danse, Catherine Galasso among others.
Mei's work has been seen at Fresh Tracks at New York Live Arts, Movement Research at Judson Church, "Split Bill" Series at Triskelion Arts, Mix Festival at HERE, Food for Though at Danspace, and more. Mei was a "Fresh Tracks" residency artist at Dance Theater Workshop(now New York Live Arts) in 2010 – 2011. She was also residency artist at Chez Bushwick Artist In Residence  in 2014 at Chez Bushwick.
---
"The Salon" @ Spoke the Hub
is returning to Union Street this Fall
and it promises to bring guests a delightfully fresh smorgasbord of
Dance, Music, Film, Storytellers, Clowning/Circus Arts
and other non-categorizable once a-month artistic collaborations in an informal
and intimate setting in the heart of Park Slope.
Want to perform in a "Salon" or curate your own evening of guest artists?  Then let us know what you had in mind, what dates you are available, and let's see what we can do together —
Guest Performers:  
Each "Salon" will host 4-6 guest artists (programmed by Spoke the Hub) and each artist/group will have up to 15 minutes of time on stage.   There is no tech or run-through time in the space except for the hour before doors open.
Guest Curators:
If you have a group of friends or fellow artists you love and would like to put together  your own 60-75 minute showcase, pitch us your programming ideas and let's get busy!
————————————————————–
The goal of the "Salons" is to get new work and new artists "out there" in front of new audiences in a relaxed as well as social setting.  
Generally speaking, "Salons" will be held on the 3rd Saturday or Sunday of each month (at either 5pm or 7:30pm) and will also include the availability of adult refreshments.
The space holds up to 50 guests and has bare bone lighting and sound capabilities.
There is no charge to the participants but a nominal admission will be asked at the door ($10) to cover the costs of opening, closing, setting up/striking, and cleaning the space.
All participants will do their part to publicize the events by distributing and posting flyers, and promoting on their social media platforms.  
Interested?  
Then please send letter of interest and a proposal, links to work samples and your resume to:
Spoke the Hub
Attention:  Elise Long
spoke@spokethehub.org
Or drop off or snail mail to
748 Union Street
Brooklyn, NY 11215-1209